Fanclub
About VIP membership
All you have to do is enter your site name and URL, choose a design, and your VIP membership is ready to go.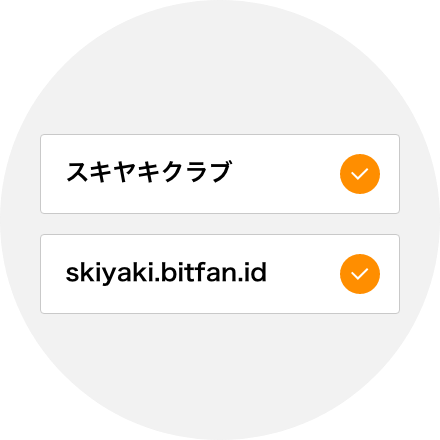 Enter site name/URL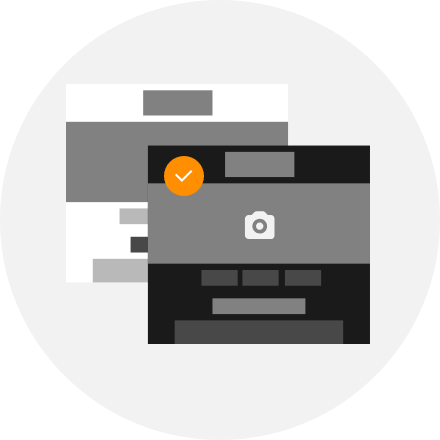 Select design
Completion of VIP membership creation!
FUNCTION
Function of Bitfan
A convenient function is provided for creating and operating a fan club.
Subscription fee setting
You can set your own monthly subscription fee for VIP members
Posting contents
You can post photos, videos, text, or anything else you want!
Edit design
You can select a font or theme, and set a logo
Point award
Earn Bitfan points by visiting sites or registering as a member
Video upload
You can upload the video in your favorite format.
Heart
You can send Heats for contents. See Here for details.
Membership No.
A membership number will be issued when you become a paid member.
Google services
Google Calendar and Google Maps can be embedded.
Banner installation
You can set up your own banners.
Member-only content
You can post locked content for paid members only.
Group chat
You can open a group chat for paid members only.
This enables you to communicate directly with your fans.
For details Here
Live streaming
You can easily live stream movie and audio from your smartphone or PC.
Fans can also easily watch it.
INTRODUCTION
VIP membership comunities
FAQs
FAQs
What can Bitfan be used for?
The site can be used widely as an official site for artists, creators, bloggers, companies etc. or a place for the dissemination of information.
In addtion, it is also equipped with functions for those who want to start VIP membership service such as the distribution of contents limited to VIP members.
Is it compatible with smartphones?
Compatible with PCs and smartphones.
Is it available for free?
All features are free of charge.
Can anyone create a fan club?
Anyone can open a monthly subscription-based VIP membership.
However, identity verification is required separately to withdraw the sales of the fan club.
Bitfan guide
To start Bitfan, you need a Bitfan ID.
You can earn points with all the services.
Click here if you want to become an owner
and gather your fans.
Become an owner