PICK UP
Here are
some examples of owners on Bitfan
About
What is Bitfan?
This service allows you to enjoy
all the information about your favorite artists, including their social media and VIP members only content, and more in one place.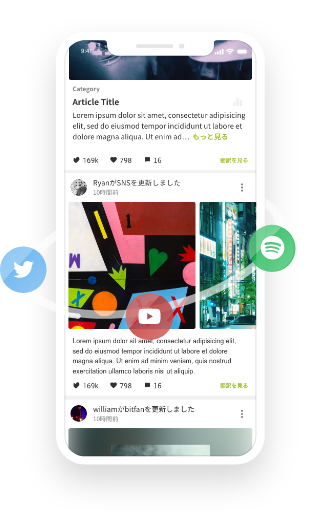 Feature1
Link different social media accounts into a single timeline!
No need to visit multiple social media! You can see all information in one place on Bitfan.
It makes fan activities more convenient.
The social media platforms that can be linked are Twitter, Instagram and YouTube
*This feature is mainly available in the app.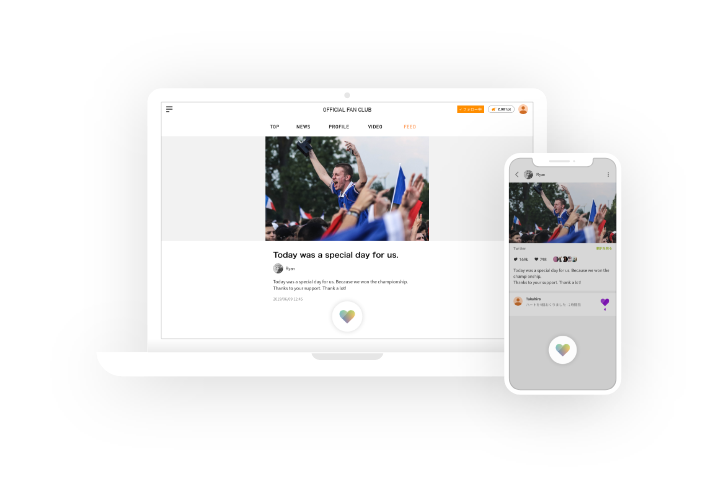 Feature2
You can directly support creator's posts on social media!
You can purchase and send "Heart" to your favorite posts.
A more passionate feeling and message of support than the "likes" that you always give will be sent directly to the artist.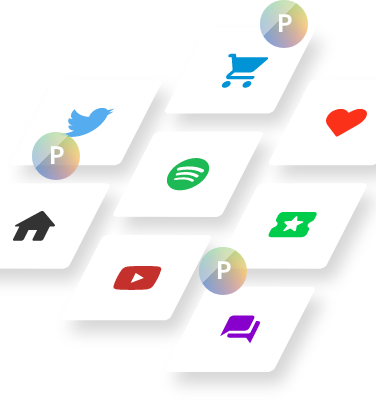 Feature3
Earn Bitfan points by your action
You can earn points by viewing social media posts of artists you follow, playing Spotify, viewing Bitfan content, sending "Heart", and other usual fan activities and support.
Your "enthusiasm level" as a fan will be transformed into points, which can be used to accelerate the activities of the artists you want to support.
You can exchange points earned for special offers on websites that offer special benefits.
Service
What you can do with Bitfan
There are many functions enabling various interactive communications between owners and fans.
*Some functions may not be available depending on the owner's settings. Thank you for your understanding.
Get started with Bitfan
Please go to the page you want to go.
Please click here
if you do not have a Bitfan ID yet
Click here
if you want to become an owner and gather fans
FAQ
FAQs
What is BitfanID?

BitfanID is the essential acount for using this service.

Either the registration via a third-party SNS,
or the registration via any mail address and password and be available.

How do I withdraw my VIP membership?

Login to My Page for a fan club you have joined and click the "Withdraw" button to leave the fan club.