ABOUT
What is
bitfan is a service that can convert the heat of fans into points.
Pointing "support" of fans
The activity that fans support the owner (artist or team) is measured as calorie.
The higher the heat of a fan, the more points you can earn.
Become "privilege" according to calorie
Owners can select loyal fans with high points to offer special offers.
Providing value according to the amount of heat creates new communication between fans and owners.
WORKS
bitfan has such an owner
---
Get started with bitfan
To start bitfan, you need a bitfan ID. Please proceed to the desired page.
More easily with a smartphone
Check feeds and trade information.
Enjoy the world of bitfan with the app!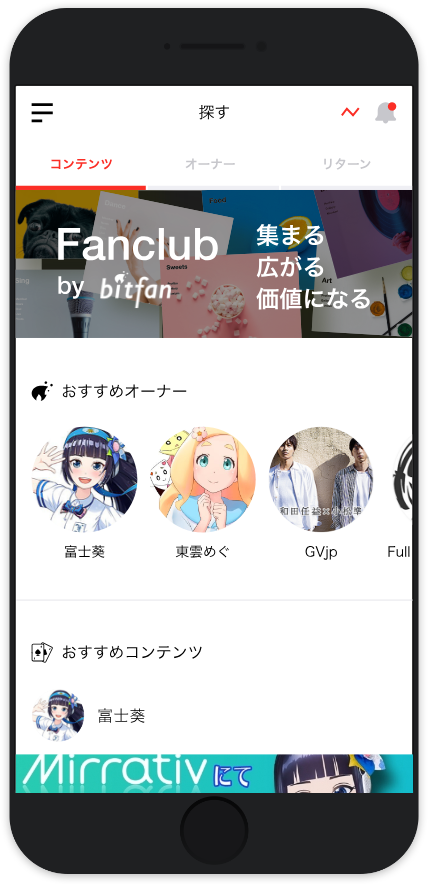 Connected With